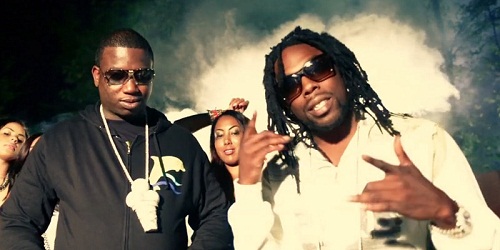 There may be a Free Bricks reunion going on in DeKalb County Jail. Both Gucci Mane and Young Scooter are currently being housed in the Georgia lock-up, but RapFix has learned that the two collaborators are actual cellmates.
Read more after the jump.
Gucci was booked on April 12 on a probation violation. The arrest came right after he was indicted on aggravated assault charges and freed on a $75,000 bond, which came after a U.S. army soldier accused the rapper of hitting him the head with a champagne bottle. Young Scooter, Gucci's Free Bricks 2 mixtape partner-in-rhyme, was booked on a few days earlier on April 8 and also charged with a probation violation. Now a source with connections to both artists tells us that the two rappers aren't just in the same jail, but they are currently living in the same cell.
Back in February, the duo dropped the 16-track Free Bricks 2 (The first Free Bricks tape was a collaboration between Gucci and Future). The sequel featured Waka Flocka Flame, Wale and production from Zaytoven, Sonny Digital, Mike WiLL Made It and Drumma Boy. Who knows maybe they'll complete the trilogy.
Via MTV