[Album Stream] Hoodrich Pablo Juan - Designer Drugz 3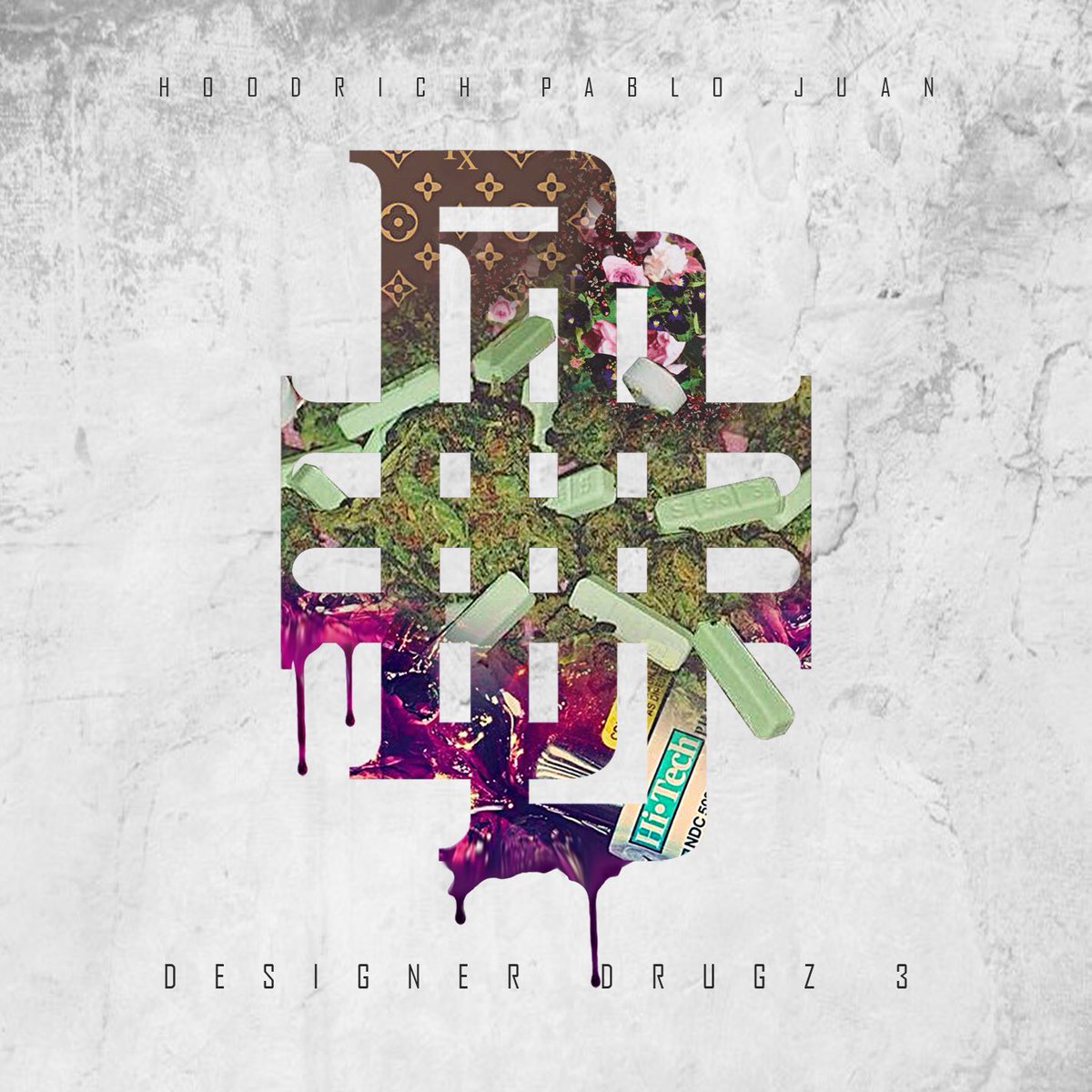 Designer Drugs 3 - HoodRich Pablo Juan
Hoodrich Pablo Juan has pulled out all the stops for the third installment of his Designer Drugz series. This time around for features he grabs Gucci Mane, Chief Keef, Playboi Carti, Migos, Gunna and more! On the production side he has Zaytoven, Metro Boomin, Cassius Jay, Louis Brodinski, Danny Wolf along with a few orthers. Judging by the tracklisting this is looking like Pablo's hardest project to date! Check it out below.
Stream below.

|
Tracklist:
01. God Damn
02. We Don't Luv Em
03. They Can't Stand It (feat. Chief Keef)
04. Do What I Wanna Do (feat. Migos)
05. Don't Do That
06. Check (feat. Playboi Carti)
07. Chanel Swagg (feat. Gunna, Duke & Shad Da God)
08. Sauce On Me (feat. Gucci Mane)
09. I Do This
10. Stiff
11. B.M.F.
12. I Jus Wanna Kno (feat. TK Kravitz)
13. Get It
14. Zobamambafoo (Remix) [feat. Lil Uzi Vert & Lil Yachty]