Gucci Mane To Star in New Film With Al Pacino & Benicio del Toro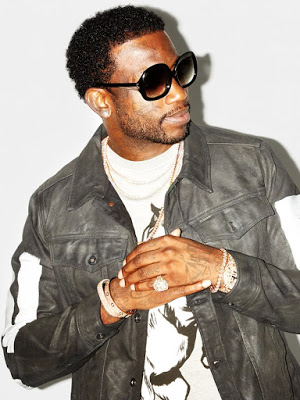 Gucci Mane recently sat down with GQ Magazine to talk about his new lifestyle and ambitions for the future.
Read more below.
Now Gucci is setting the stage for his next moves, in the fashion world and beyond. Back in July he appeared in a short video for Supreme directed by Harmony Korine, filmed at his home in Atlanta while he was still on house arrest. "Supreme is a legendary brand," he says. "And Harmony is my close friend, so it was easy.
He's super creative. Me and him work good together because we just freestyle shit, both of us don't have no rigid mind state when we bring something to life. I love to act. It was just a great experience being in Spring Breakers, and it was just the beginning."
By this year's end, Gucci says he'll be releasing a movie he's producing and acting in called The Spot. He'll also start filming with Korine again soon for his next film, The Trap, which will star Benicio del Toro, Al Pacino, and James Franco ("That's my boy," Gucci says). And just last week, Gucci finalized a deal for his first book, with Simon & Schuster. You can read the full interview here.