[Mixtape] Young Throwback - Truth Be Told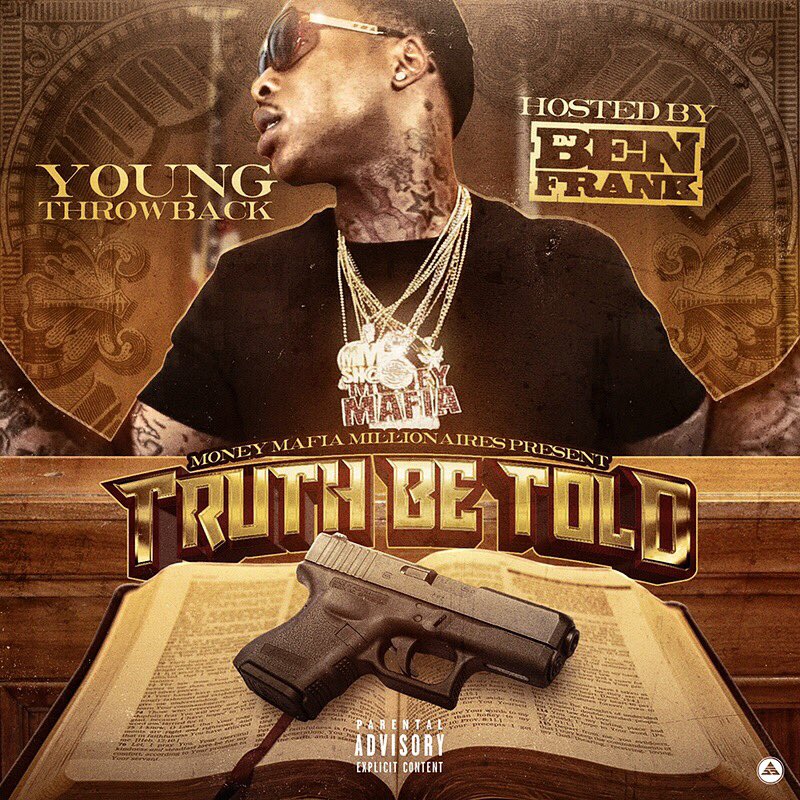 After the release of his Glo Throw mixtape Young Throwback returns with his latest project titled Truth Be Told hosted by DJ Ben Frank. The 14 track project comes with production from Zaytoven, Metro Boomin, 808 Mafia & more!
Stream and Download below.
Download:
Young Throwback - Truth Be Told [Mixtape]
Tracklist:
01. Young Throwback - New To Me
02. Young Throwback - Please Swipe [Prod. By Zaytoven]
03. Young Throwback - Profit [Prod. By Judo]
04. Young Throwback - Doin Me [Prod. By 24K & Matt Steez]
05. Young Throwback - Times [Prod. By 808 Mafia & Metro Boomin]
06. Young Throwback - So In Love (Feat. Benji Glo) [Prod. By Judo]
07. Young Throwback - Water [Prod. By 24K]
08. Young Throwback - Havin' My Way [Prod. By 24K & Matt Steez]
09. Young Throwback - Burglar Bars [Prod. By Goldmind Smith]
10. Young Throwback - New Vet [Prod. By Zaytoven]
11. Young Throwback - Half [Prod. By EZE 1K]
12. Young Throwback - Fuckit
13. Young Throwback - Watch Out
14. Young Throwback - Probably [Prod. By GoldMind Smith]