Young Thug's New Album "E.B.B.T.G." Will Be Executive Produced by Drake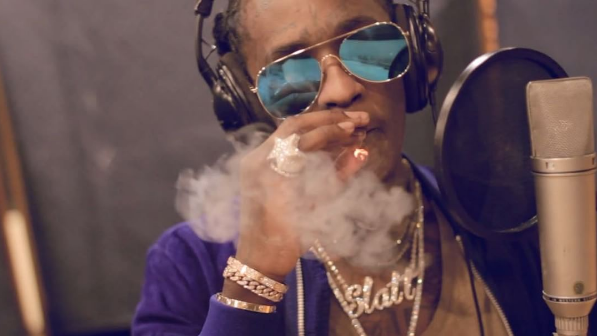 Young Thug took to Twitter to announce that he's dropping a new "singing album this week" dedicated to his fiance Jerrika Karlae. He soon followed up with the album title E.B.B.T.G, which stands for "Easy Breezy Beautiful Thugger Girls.
According to Thugger, Drake will be Executive producing the project which is expected to arrive this week. We'll keep you posted as more info roles out. Check out the tweets from Jeffery below.
Singing album this week...

— Young Thug ひ (@youngthug) April 27, 2017
E.B.B.T.G

— Young Thug ひ (@youngthug) April 27, 2017
EASY
BREEZY
BEAUTIFUL
THUGGER
GIRLS....

— Young Thug ひ (@youngthug) April 27, 2017
@Drake

will be EP'n my singing album..

— Young Thug ひ (@youngthug) April 27, 2017
Michael Thugger Jackson

@Wale

voice!

— Young Thug ひ (@youngthug) April 27, 2017