Video: Zaytoven Gives More Details on Drake & Gucci Mane's 6'ers Project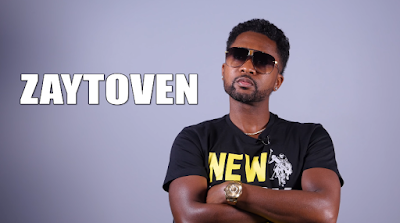 Zaytoven stopped by VladTV to talk with us about Gucci Mane and Drake's new mixtape; he talked about what led up to the tape and the progress on it. "We were shooting a video for 'Gucci's Home' and Drake just showed up... they got to talking, you know how Gucci is, and he was like aye man we oughta do something let's do a tape together.."
The tape is going to be named the 6ers due to Gucci Mane being from Atlanta's "Zone 6," and Drake being from the side of Toronto labeled "The 6." Zaytoven said him and Mike Will Made It are already making beats for the tape. "We had started recording songs that day... We did the songs at Gucci house, and he sent them to Drake, and Drake said he's knocking them out."
Watch the video below.